Not every bike shop is willing to work with electric scooters. We spent lots of time and effort to find and qualify service partners in key metropolitan areas of the US. The list will grow over time. If you have made a good experience with a service provider in your area, please let us know!

Current network as per the map below: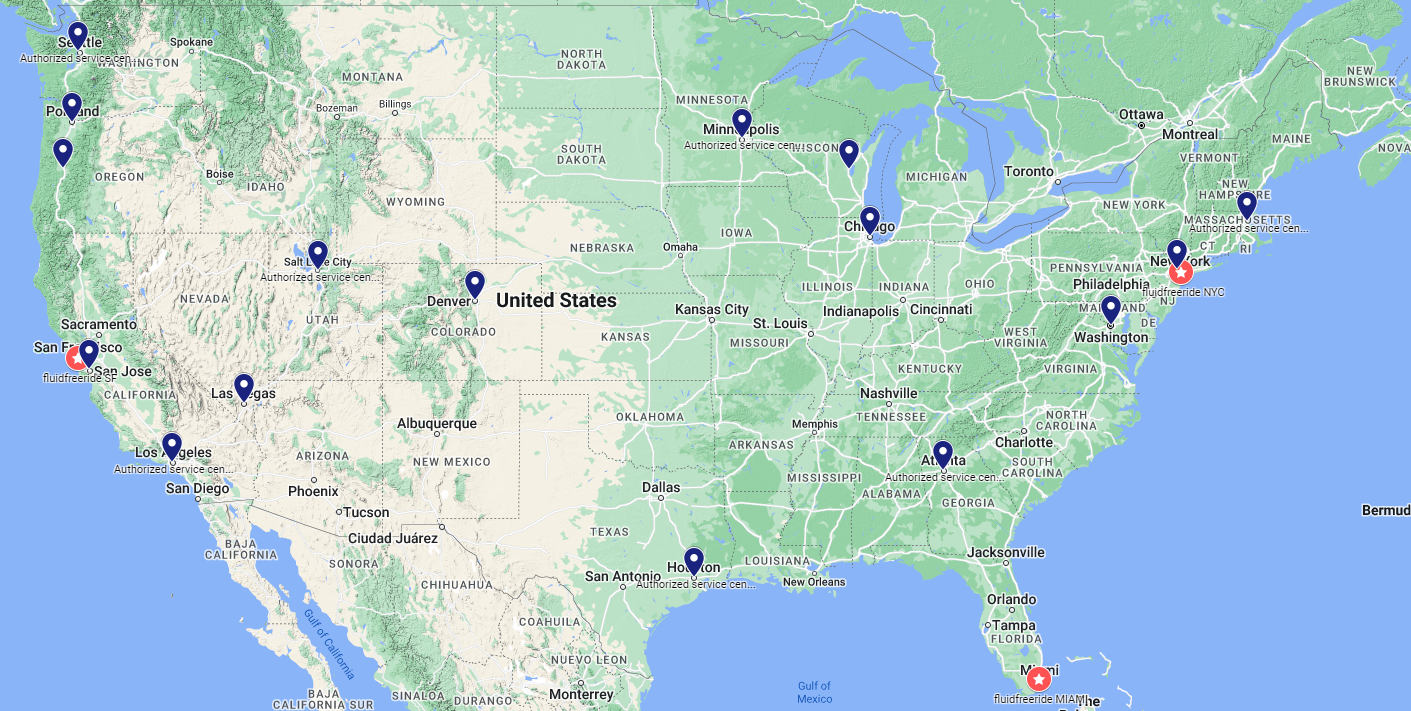 If your scooter requires repairs, kindly get in touch with our dedicated support team. They will furnish you with comprehensive details on how to schedule an appointment with one of our authorized service centers, conveniently located across the country.
If your scooter is still under warranty, rest assured that the repair costs will be covered. You'll initially be responsible for the out-of-pocket expenses at the service center, and subsequently, we'll promptly reimburse you through your original payment method.