The battery bars in the display are a pretty inaccurate translation of voltage. It usually shows the charge to be higher than it actually is. We recommend you switch the display to voltage while riding (press the power button to cycle through settings). Over time you will get a pretty good idea how this related to battery charge.
Ensure the display is set up correctly: P03 (system voltage) should be set to 48V and P15 (shut off voltage) should be set to 39V.
See here for instructions to enter advanced settings.
Here is the theory how voltage relates to battery charge:
When your battery is fully charged using the accompanying 54.6V charger, the display will show 54.6V (+/- 1V due to inaccuracies in measurement). The battery will shut down at 39V.
The voltage will fluctuate during your ride. If you put load on the motor (e.g. accelerating), voltage will come down. Once you idle it will come back up. In case you are already in the 46V or below range and you put a lot of load on the motor, the voltage may spike downward below the shut down point leading your scooter to turn off to protect the battery.
The relationship of charge and voltage reading is NOT linear. See chart below: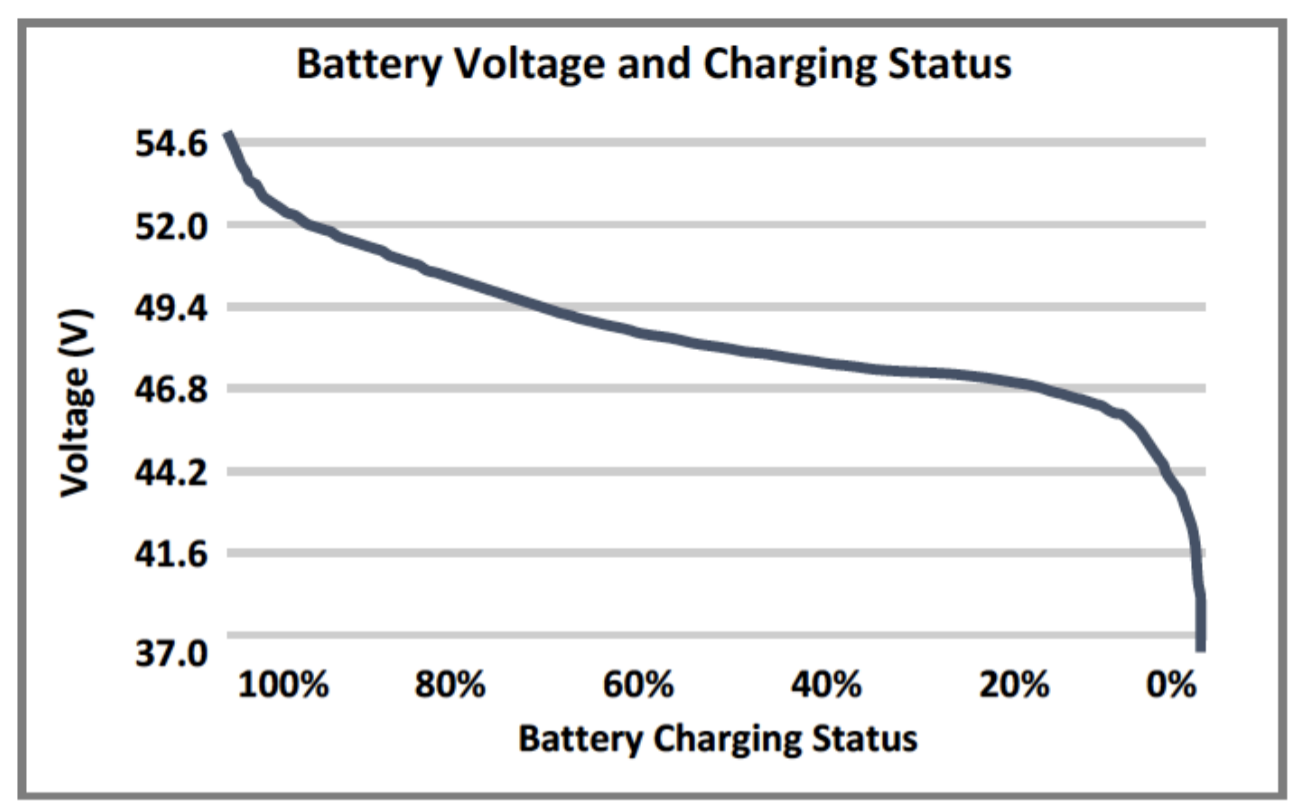 This curve shifts downwards the more power you are using. E.g. an aggressive driving style or a heavier rider will reduce your voltage reading at the same battery charge status.