The Cityrider folding mechanism can be adjusted if the lever is too hard to open or if there is a little bit of movement/wobble in the mechanism.
Fold the scooter.
You will see two screws above the mechanism: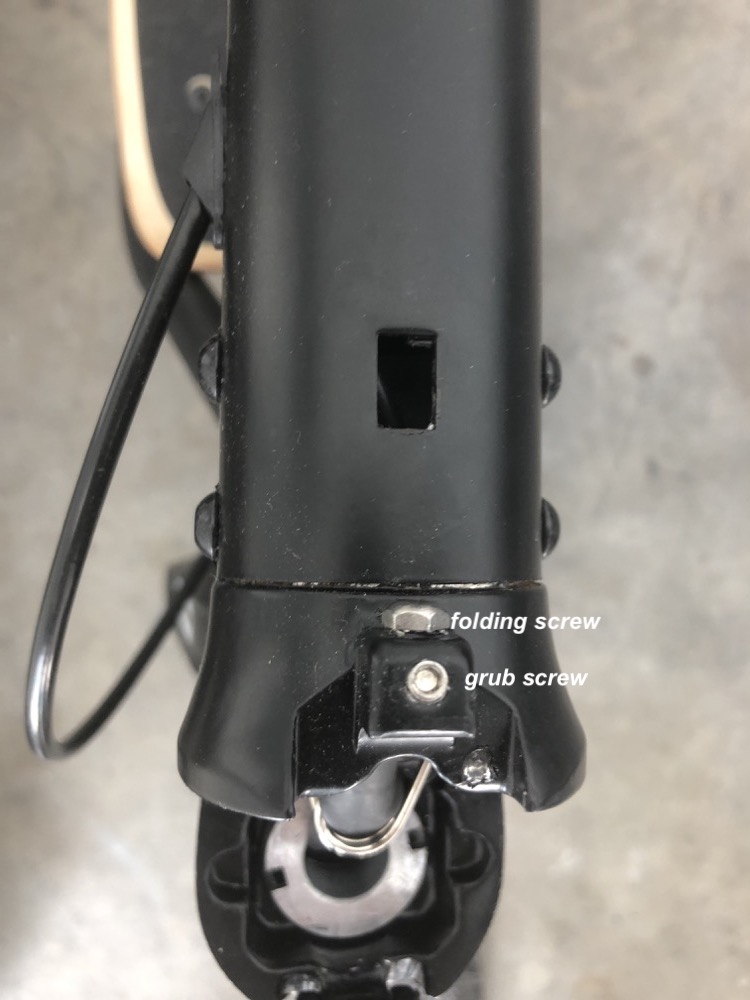 Open up the grub screw by 2 turns.
For tightening the folding mechanism, unscrew the folding screw by half a turn to a turn.
Screw it in a little further in case the mechanism is too tight.
You can try folding it up in the process and moving the stem to see if you achieved the desired level of firmness.
Don't forget to tighten the grub screw when you are done.