Folding basics:
Whenever you fold up your Horizon scooter, make sure that it properly snaps into place. the main bolt needs to sit firmly inside its slot: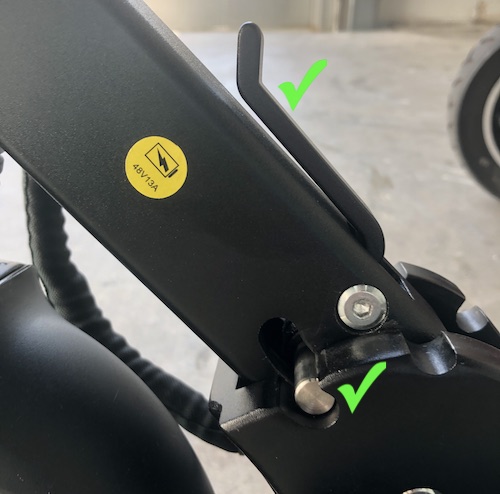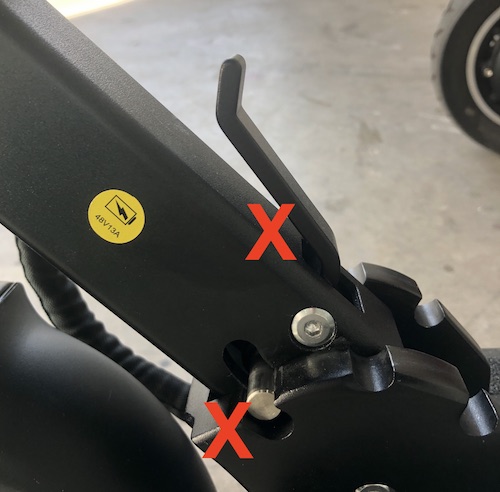 There is an audible click sound when you fold your scooter up and the bolt snaps into place.
In case you feel it is too hard to open the folding mechanism, or the bolt does not snap easily in place, push the handle bar a little forward when folding up or when you are opening the lever.
Folding Mechanism Adjustments:
If you feel the mechanism is too soft (leads to movement in stem) or too hard (very difficult to fold and unfold), the sensitivity can be adjusted:
Locate the three screws in front of the neck facing the wheel. These screws regulate the tightness of the folding mechanism via little plastic bumpers on the other side. If you feel the folding mechanism is too tight, you can screw these out by just half a turn and try again.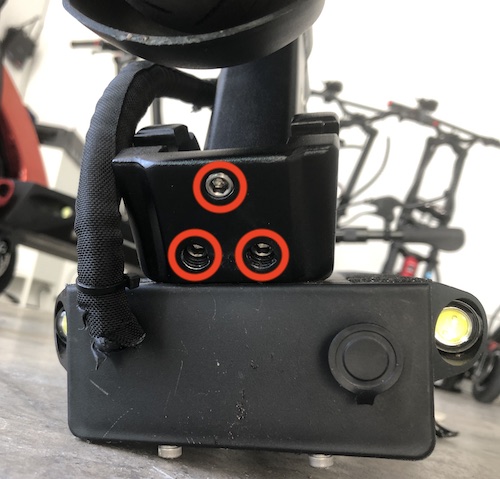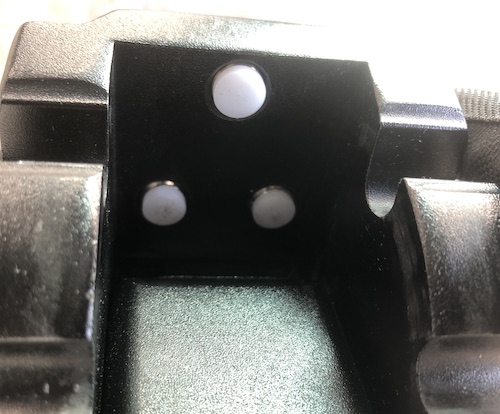 For the ideal set up, we recommend the following:
1. loosen all three screws
2. fold up the scooter and snap it into place
3. tighten all three screws lightly.
The perfect set up is when you need to lightly push forward the handle bar in order to open the lever or to snap the bolt into place when folding up.