If you want to replace the brake lever on the Horizon, please follow these steps:
Turn your scooter off.
1. relax the physical brake line in the rear of the scooter by turning the barrel adjuster to make the brake line loose: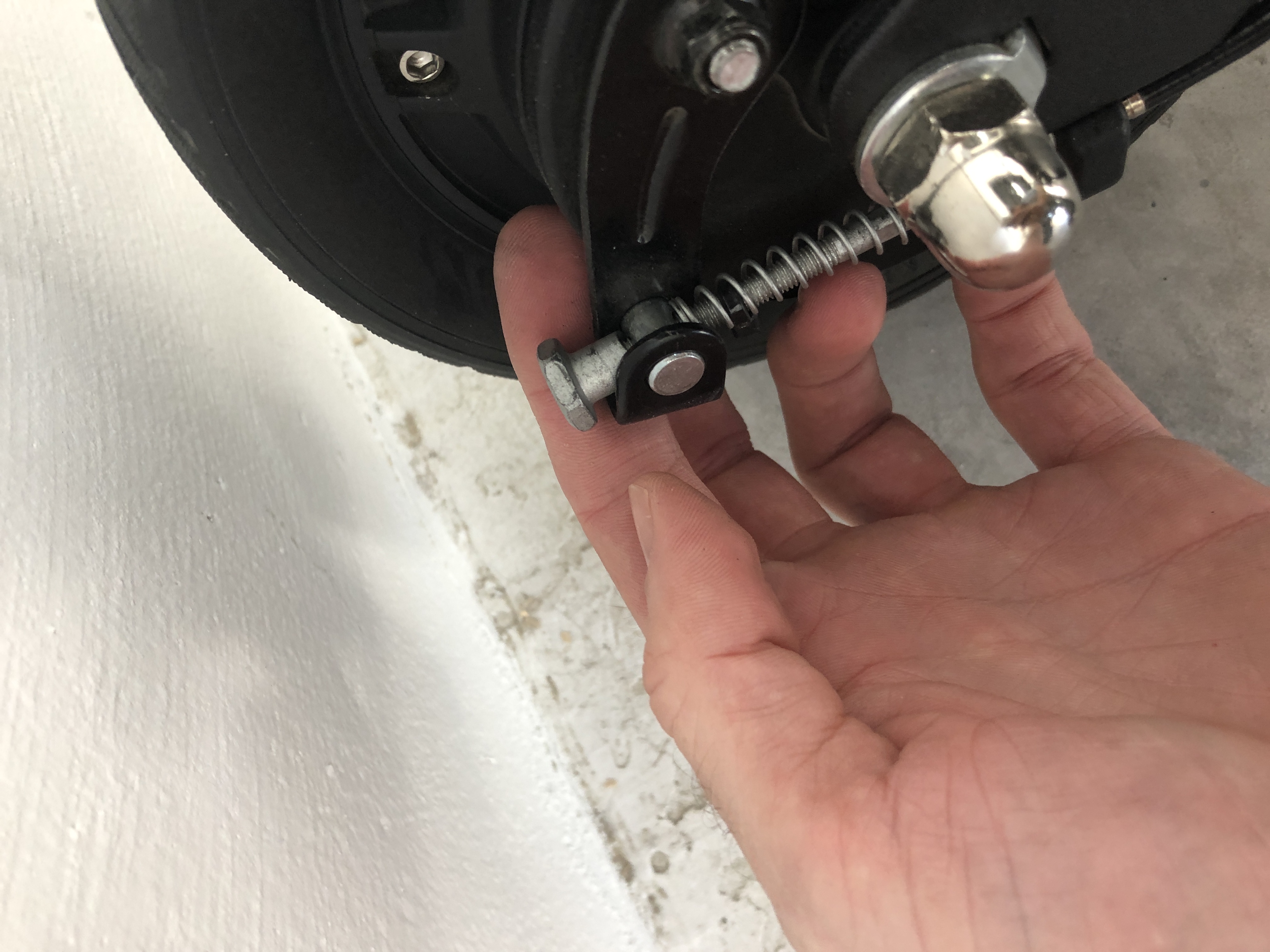 2. remove the brake handle barrel adjuster: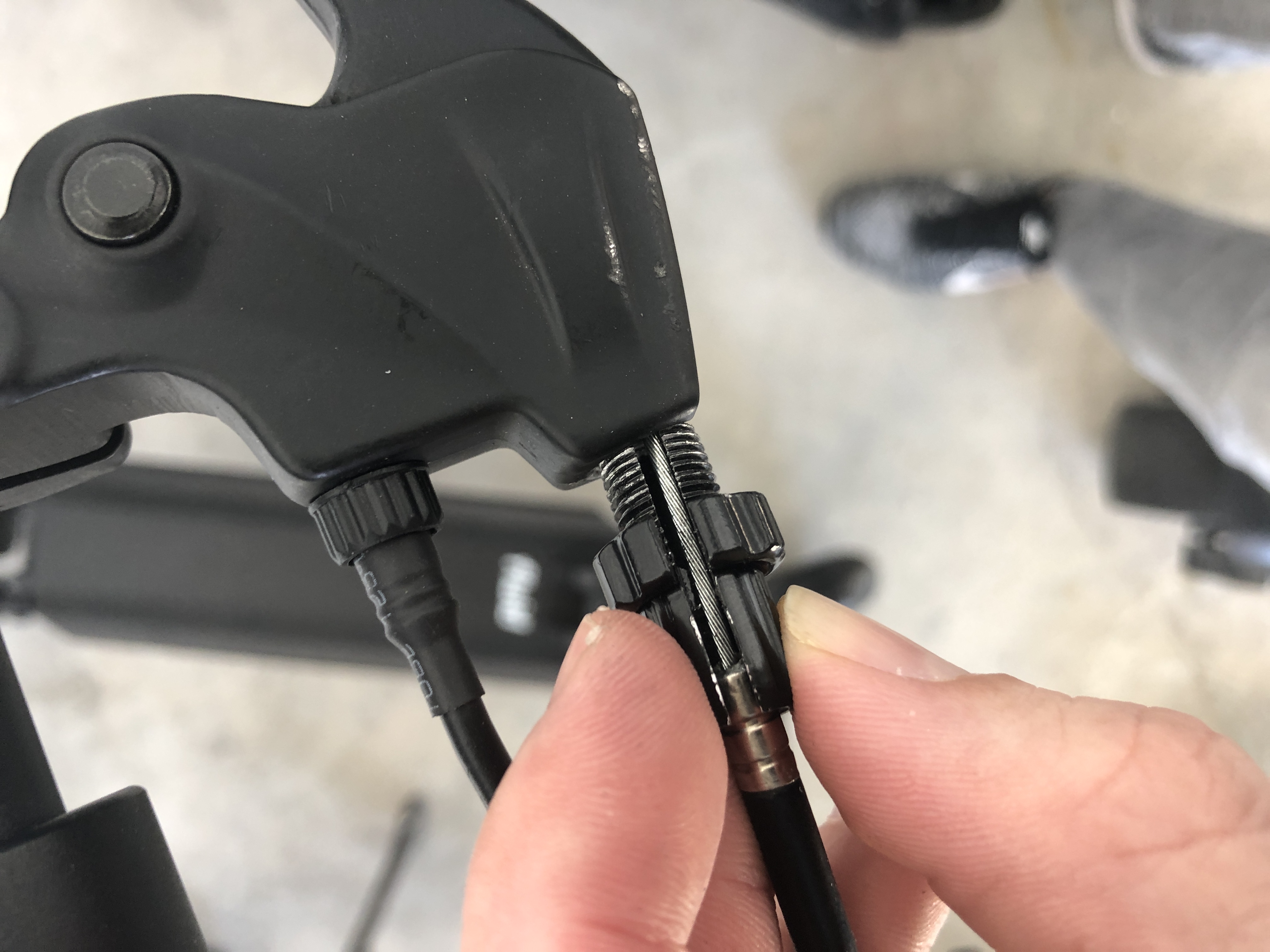 3. remove the physical brake cable from the handle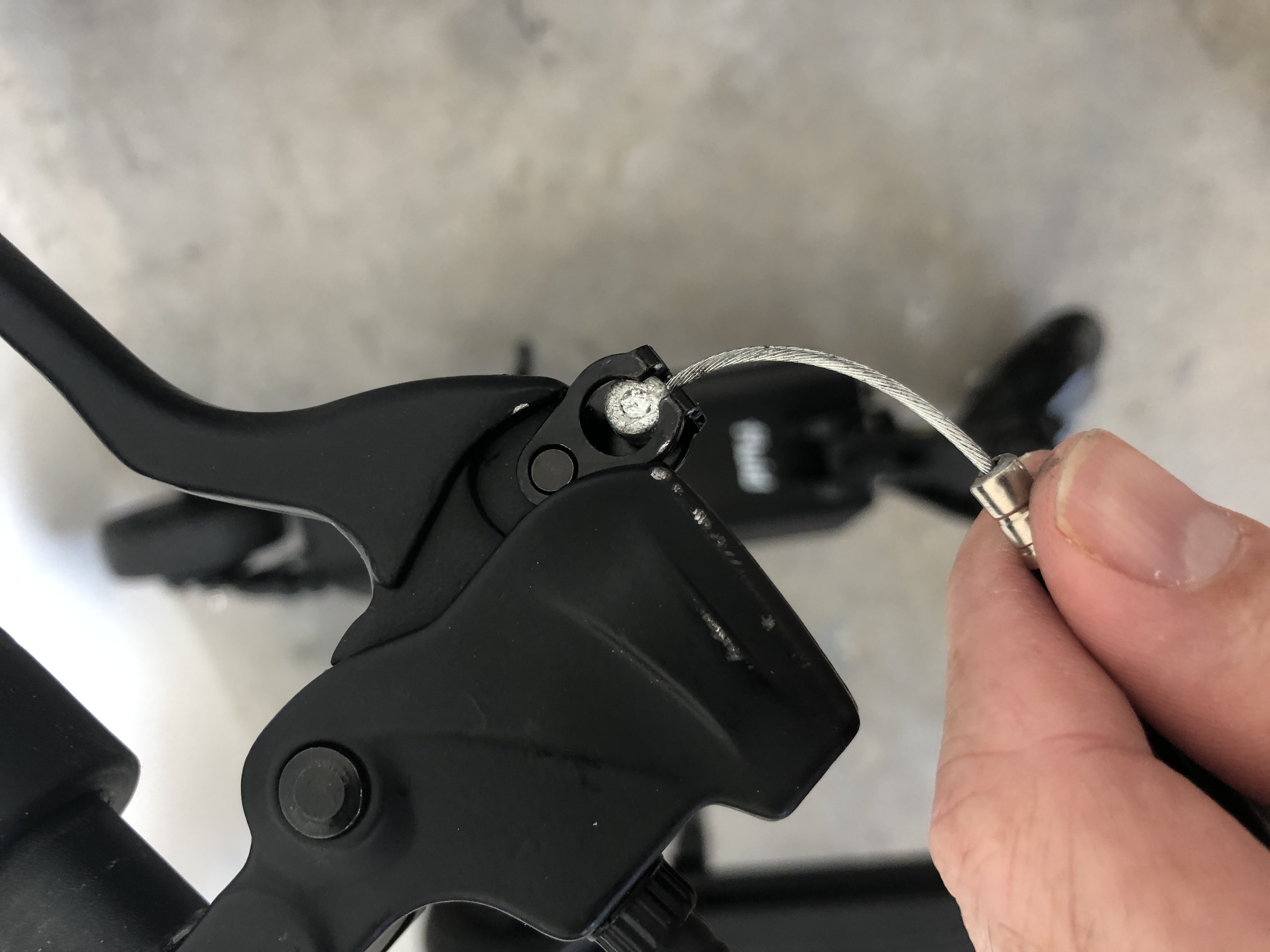 4. locate the cable connection underneath the cable protector between brake and front stem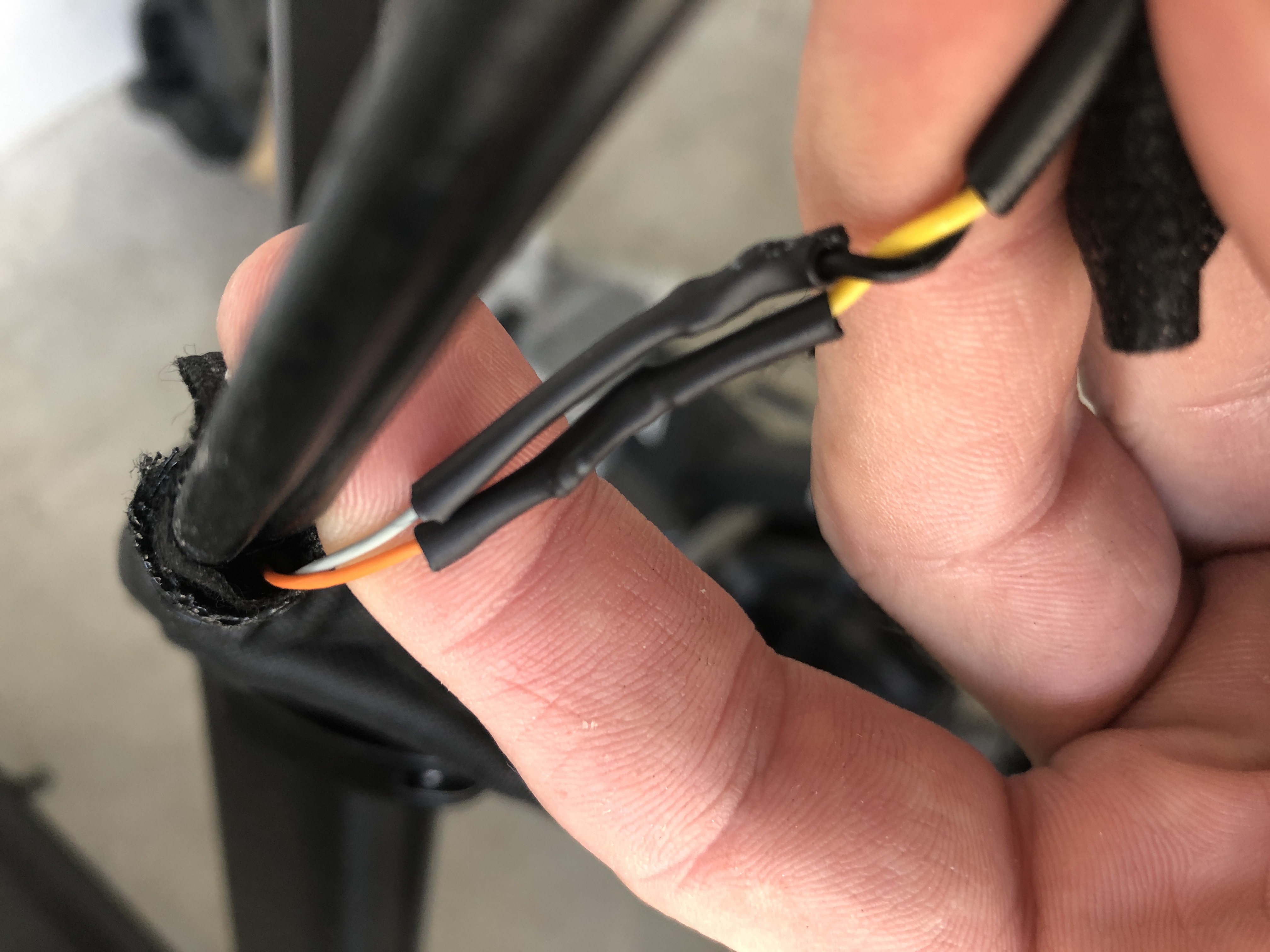 Open the shrink wrap covers and remove the old communication line.
5. Remove the old brake lever and attach the new one to the handle. You can remove the handle grip to swap out the brake levers.
6. Trim the new communication line to the approximate same length as the old one. Best to leave around 1 inch more. Strip the cables.
7. Attach the new communication line to the old contacts: yellow to orange and black to grey. You can twist the cables together and tape over the individual connections using electrical tape.
8. Remove the new brake lever's barrel adjuster and attach the brake cable to the new lever.
9. Attach the brake handle barrel adjuster and tighten. Tighten the rear barrel adjuster at the drum brake so braking power is decent.
10. Try out the brakes for proper functioning by pulling the brake lever a few times with strength.
11. test that the communication lines are properly functioning by turning on the scooter and verifying that the exclamation mark in the display comes on when the lever is pulled and disappears when you let go of the lever.